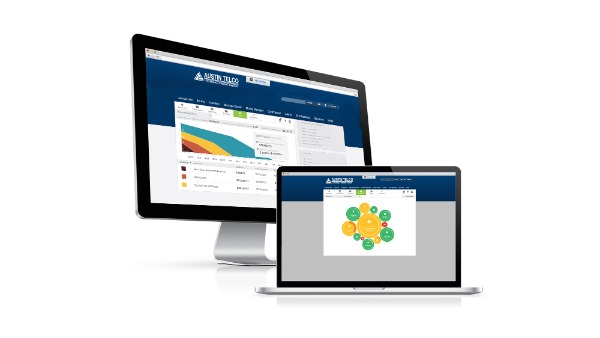 Money Manager is an online money management tool, integrated within Online Banking, that empowers you to take control of your finances and simplify your life. Budgeting, account aggregation, and categorization are just a few of the tools to guide you along your way. Provided FREE of charge to all ATFCU members, Money Manager provides a fast, easy, and secure method to manage all of your finances within Online Banking.
Once your accounts have been securely added to Money Manager (including those outside ATFCU), the service will automatically consolidate, categorize and organize the data into insightful, easy-to-read views and charts. Whether you are interested in checking balances, tracking expenses, maintaining budgets, or managing debt, this service enables you to manage your finances with ease.
Account Aggregation
Money Manager aggregates over 10,000 financial institutions and more added every month. Account aggregation gathers basic financial information from all of your different financial institutions and organizes it into one place.
Expense Tracking
Money Manager automatically categorizes and tracks spending from all your accounts, so you can see where your money is really going. Then create relative budgets based off your actual spending, income, debts, and expenses.
Budgets
Since not all budgets are created equal, using circles or "bubbles" to represent budgets allows you to quickly identify budgets that need the most attention.
At a glance, you will be able to determine a budget's:
State (Color)
Relative Value (Size)
Spending Progress (Meter)
Relationship to other budgets.
Setting Up Money Manager
You can set up Money Manager by logging on to your account through Online Banking, selecting "Money Manager" and then selecting "Enroll". Once you have accepted the agreement, you will be able to start using Money Manager.
Security
Money Manager helps insure your sensitive information is protected with the highest of security standards. Austin Telco FCU has no access to accounts you add on Money Manager.