We're happy to help you make your big move
When it comes to choosing the perfect home, everyone is looking for something different. The same goes for mortgages. Austin Telco has partnered with CU Members Mortgage to offer many types of affordable loans. Whether you're looking for a rock-solid fixed rate, a lower down payment or a first-time homebuyer program, our lending team can provide helpful information and guide you through the application process.
Competitive interest rates
Fixed-rate loans come with stable monthly payments
Adjustable-rate loans feature lower rates for a specific time period
Jumbo loans for more expensive homes
Government-backed FHA, VA, and USDA loans feature lower down payments, flexible credit standards and other financial advantages
First-time homebuyer programs offer extra guidance and educational resources
Reverse mortgages
For more information, visit CU Members Mortgage.
CU Home Advantage
We're always looking out for our neighbors. When you work with CU Members Mortgage, you qualify for CU Home Advantage, a free real estate resource program that provides home buying and selling help, rebates and more.
Cash Rebate totaling 20% of broker's commission (about $600 per $100k purchase price)

A dedicated Member Advocate to answer your questions and provide insight
A dedicated Real Estate Agent/Broker to handle your transactions
Moving services and temporary housing solutions
Discounts with retailers such as Lowe's, Sears, Bed, Bath & Beyond, Etc.
For more information, visit CU Home Advantage.
Meet Our Mortgage Representatives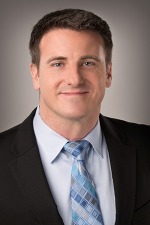 Mark Crowley
Sr. Loan Officer, NMLS# 458989
Phone: 512-407-3188
Toll Free: 800-607-3474 Ext. 3282

Email: markc@homeloancu.com
For more than 18 years, Mark Crowley has been working to provide the very best in mortgage lending for credit union members. With focus and dedication, Mark will walk members through the home loan process, educating them along the way.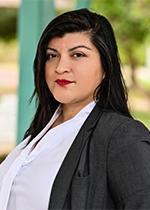 Jessica Moreno
Loan Officer, NMLS# 2031442
Phone: 817-810-4690
Toll Free: 800-607-3474 Ext. 7315

Email: jessica.moreno@homeloancu.com
Jessica comes to Austin Telco with extensive knowledge of the real estate and credit union experience. It is her honor to help meet the mortgage needs of our members.
If you have comments regarding our service, please share them with us at memberfeedback@atfcu.org.
*The discount is subject to terms and conditions, ask for details. This is not an offer to extend consumer credit as defined by Section 1026.2 of Regulation Z. Rates and terms are subject to change. Home loans are provided by partnership with CU Members Mortgage, a division of Colonial Savings, F.A. NMLS 401285.