Achieving Your Short-Term Savings Goals
When it comes to building your finances, there are strategies you can implement to achieve both your long-term and short-term savings goals. IRAs and savings accounts are commonly used as tools to achieve long-term savings goals, like saving for retirement or your children's education. Saving for a vacation or a big purchase fit more into the "short-term savings goals" category, which benefits from strategies that allow you to see a return on your contributions faster than you would see with an IRA or regular savings account. This is where money market accounts come in.

What Is A Money Market Account?
A money market account is an account option available at Austin Telco Federal Credit Union and other financial institutions. Like a savings account, a money market account allows account holders to gain dividends on their funds at a higher dividend yield and unlimited in person withdrawals. Money market accounts are not meant for everyday use. The less you spend from the account, the more you earn in dividends to achieve your goals.
Dividend rates on money market accounts vary from one credit union to another and even fluctuates with inflation, so research is key in finding the right money market for you. It's also important to note sometime with higher dividend rates comes a higher minimum balance requirement compared to a regular savings account. The more money you hold in your money market account, the more you will back in dividends.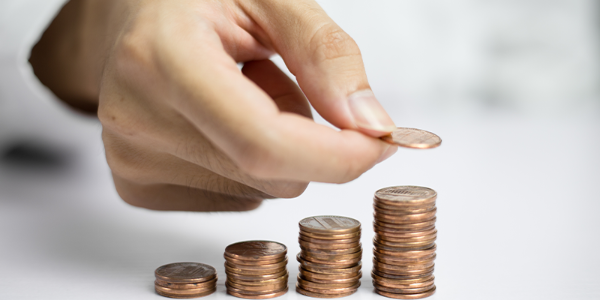 Why Should You Invest in a Money Market Account At Austin Telco?
Money market accounts at Austin Telco provide many additional benefits to our members that go beyond flexibility. On top of our competitive dividend rates, there are no monthly account fees or service charges, and we offer members unlimited deposits and in-person withdrawals. The low minimum opening deposit requirement of $50 also makes it convenient for our credit union members to open a money market account and begin to achieve their short-term savings goals sooner. We encourage our members to keep at least $2,000 in their money market account to take advantage of the Annual Percentage Yield for the monthly dividend period, which is the most significant benefit of having a money market account. You can view anticipated dividends for money market accounts at Austin Telco here.
As an established credit union, deposits made to money markets accounts held at Austin Telco are federally insured by the National Credit Union Administration (NCUA) for up to at least $250,000 so members can feel safe in knowing their accounts are well protected. Overall, money market accounts at Austin Telco are an extremely attractive investment opportunity for those seeking a greater return on their financial contributions in a short amount of time. Visit our money market account page to learn more about the differences between a savings account and a money market account and decide which is right for your financial goals.
Give us a call today or visit your local Austin Telco Federal Credit Union branch to start building a true financial future with a money market account!