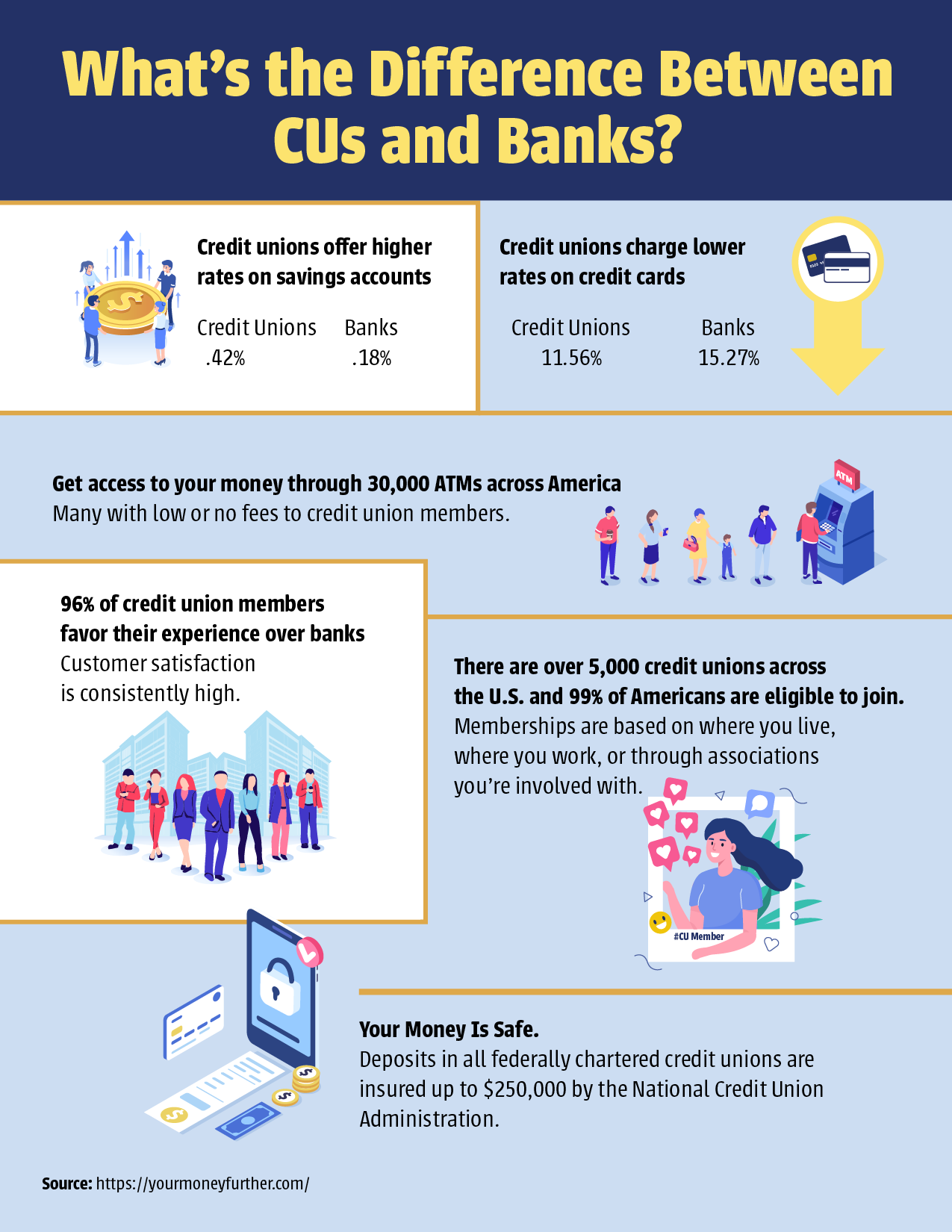 Credit Unions vs. Banks: Understanding the Difference
When it comes to managing your finances, it's vital to understand your options. Credit Unions, like Austin Telco FCU, often emerge as preferable alternatives to traditional banks for a multitude of reasons:
Better Rates: Credit Unions traditionally offer higher returns on savings accounts and lower rates on credit cards. This can mean more money in your pocket in the long run.

Extensive ATM Access: With Credit Unions, your money is always within reach. Members get access to over 30,000 ATMs nationwide. Specifically, in Austin and surrounding areas, there are over 300 ATMs with zero fees.

Unmatched Satisfaction: An impressive 96% of credit union members report a more favorable experience compared to traditional banks. This preference often stems from a focus on high customer satisfaction and a commitment to local communities.

Widespread Availability: There are over 5,000 credit unions dotting the U.S. landscape. What's more, a whopping 99% of Americans qualify for membership. Austin Telco FCU extends its membership to anyone living, working, worshipping, or studying in Austin and its neighboring counties. Interested in joining? Discover more about our membership.

Assured Safety: Your hard-earned money is secure with Credit Unions. Every deposit in federally chartered institutions, like ATFCU, is safeguarded up to at least $250,000 by the National Credit Union Administration (NCUA).
Making an informed decision between Credit Unions and Banks can have lasting impacts on your financial health. With distinct advantages in rates, access, satisfaction, and security, it's evident why many prefer the Credit Union route.