Best of the Best Award 2020
Austin Telco is honored to have been recognized as the "Best Credit Union in Austin" in the Austin American Statesman's 2020 Best of the Best Awards for the second year in a row. A very special thank you to our members for continuing to make Austin Telco #1 in the Austin area.
---
Nominating Committee Notification
The Nominating Committee will submit the following individuals for nomination to fill two Board of Directors' positions at the Annual Meeting on Tuesday, March 9th, 2021: Joe Bain Jr. and Fran Berns.
Joe Bain Jr. – Has served on the ATFCU Board of Directors since 2017 and is currently the Security/Safety Officer. Prior to joining the Board of Directors, Joe served on the Supervisory Committee as Chairman. He volunteers for several local area organizations, serves on multiple Boards including the Capital Area Metropolitan Planning Organization and has been a council member and Mayor of Lakeway. Joe has attended multiple seminars and training sessions to enhance his knowledge of the credit union industry.
Fran Berns – Is the current Secretary for the ATFCU Board of Directors and has served on the Board for six years. In addition to the Board, he has served on ATFCU's Supervisory Committee for two years where he held the position of Chairman. Fran has volunteered his time on various organizations including Habitat for Humanity, Patriot Guard Riders and as a coach for Junior Achievement. He has attended numerous conferences and training sessions to keep him current on the credit union industry.
Since there will be no nominations from the floor, other nominations for vacancies may be made by a signed petition of 500 members. The deadline to file a petition is Friday, January 15th, 2021.
---
Annual Meeting Notice
The Annual Business Meeting will be Tuesday, March 9th, 2021 at the Shoal Creek Branch starting at 2:00PM in the first-floor training room. The format will be a business meeting, with a presentation of the 2020 financial performance results.
There will be no door prizes or give-a-ways and dinner will not be served.
To reserve a seat, call 512-302-5555 Ext, 7000. Temperature checks and face masks are required for attendance.
---
Should You Refinance Your Mortgage?
Today's unprecedented, historically low mortgage rates can benefit homeowners all over the country. More than 18.5 million homeowners meet the borrower criteria to refinance into a lower mortgage rate, which would significantly reduce the total amount of interest they will pay and save them hundreds of dollars per month on average, according to a recent report by Black Knight Inc.
As the COVID-19 pandemic keeps you in the comfort of your home a bit more this winter, it is still a great time to consider refinancing. Many homeowners have the opportunity to save tens of thousands of dollars over the life of their mortgage. Remember: your credit score, DTI ratio (debt-to-income ratio), monthly income, and other financial metrics will be used to see if you qualify.
Why should you refinance — and when? There are many great reasons. Today's low interest rates can rise just as fast as they fell. You should also take note of the following:
Net some monthly savings. If you are considering refinancing, you should first compare what your current interest rate is and what the new interest rate would be. In many cases, refinancing could lower your interest rate, which could also lower your monthly mortgage payment. When you look at the total payments during the length of your mortgage, this can add up to a considerable amount.



Cancel your Private Mortgage Insurance (PMI). If you put less than a 20 percent down payment when you purchased your home, your lender likely required you to have PMI. However, if your home's value has increased and you have surpassed the 80 percent Loan-To-Value (LTV) ratio, meaning your mortgage amount is less than or equal to 80 percent of your home's market value, you may be eligible to refinance and drop your PMI. This scenario can also lower your monthly payment.



Change the terms of your loan. Maybe there's 10, 15, or 20 years left on your mortgage. Whatever the number might be, cutting years off of your payment plan might be advantageous to your long-term financial or retirement goals. In many cases, the monthly mortgage payment stays approximately the same because the overall interest rate is lower, but paying off your mortgage earlier than expected can be extremely rewarding both financially and emotionally.



Refinancing for cash-out. To accomplish this, you need to have equity in your home. Your monthly payment may fluctuate depending on your loan scenario; however, you may be able to gain access to the equity in your home by taking cash out to achieve other financial goals like making upgrades and remodeling, paying off or consolidating debt – the choice is yours.



Transition from an adjustable-rate mortgage (ARM) to a fixed-rate mortgage. If your current mortgage is an ARM product when it was originated, today's lower mortgage rates could be your financial solution to ensure a fixed, low interest rate for the life of your loan. You may not always save money on your monthly payment, but switching to a fixed-rate mortgage could be an impactful, long-term financial strategy.
Don't forget that when you refinance into a new mortgage, you'll usually incur closing costs on the new loan just like you did on your current mortgage. Often this can be incorporated into your new mortgage amount and monthly payment.
Contact our Mortgage Representative for more information: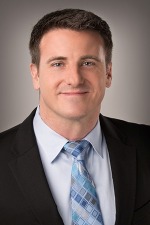 Mark Crowley
Sr. Loan Officer, NMLS 458989
Phone: 512-407-3188
Toll Free: 800-607-3474 Ext. 3282

Email: markc@homeloancu.com
---
The only guarantee: There are no guarantees in life.
Provided by Austin Telco Retirement & Investment Services
Your life savings, or "nest egg," may be more fragile than you think. There are many life events that can cause unexpected financial decisions and derail your financial well-being. A financial professional can help you identify those surprises and be prepared if they occur.
The following are just a few of the areas that can be hard to account for without the help of a financial professional:
Unpredictable health care costs
Length of life
Unpredictable job market
Changes in family structure like divorce, your spouse's health or employment, or having parents move in
Under-investing or not evaluating your current investments
Taking an altogether hands-off approach to investments
Luckily, there are ways you can mitigate financial derailment:
Develop a budget and plan for foreseeable big life events
Scale your investments based on your wages
Don't treat your life savings like a checking account
Invest in insurance in your 50s with a long-term care insurance policy
Hold off on retirement until at least 65, or later if possible
Most importantly, engage with a financial advisor
Schedule an appointment to meet with a financial professional located at your credit union to plan for your future and protect your life savings.
Table
Austin Telco Retirement & Investment Services Advisors are registered representatives of CUNA Brokerage Services, Inc. Representatives are registered, securities sold, advisory services offered through CUNA Brokerage Services, Inc. (CBSI), member FINRA/SIPC, a registered broker/dealer and investment advisor, which is not an affiliate of the credit union. CBSI is under contract with the financial institution to make securities available to members. Not NCUA/NCUSIF/FDIC insured, May Lose Value, No Financial Institution Guarantee. Not a deposit of any financial institution. CUNA Brokerage Services, Inc. is a registered broker/dealer in all fifty States of the United States of America.
FR-2867951.1-1219-0122
---
Austin Telco FCU Car Buying Service powered by TrueCar
Find and finance your next car using the Austin Telco FCU Car Buying Service, powered by TrueCar.
Member Benefits
Get a new or used loan as low as 1.90% APR1 up to 66 months
Average savings over $3,000 off MSRP2
See what others paid for the car you want
Get real pricing on in-stock vehicles from local Certified Dealers.
1Annual Percentage Rate. These rates are applicable for the purchase of a new or used vehicle, or the refinance of an existing vehicle loan from another lender. Rates and terms subject to change without notice. New auto loan of $20,000 for 66 months at 1.90% APR will have a monthly payment of $319.
2 Between 7/1/17 and 9/30/17, the average savings off MSRP presented by TrueCar Certified Dealers to users of TrueCar powered websites, based on users who configured virtual vehicles and who TrueCar identified as purchasing a new vehicle of the same make and model listed on the certificate from a Certified Dealer as of 10/31/2017, was $3,383, including vehicle specific manufacturer incentives.