Changes to Fee Schedule
Austin Telco is reducing or eliminating multiple fees immediately!
The following fees have been removed:
Account Reconciliation Fee
Bad Address Fee
Deposited Item Returned Fee
Copy of Signed Visa Transaction Slip
Account Closing Fee
Low Balance Account Fee
The following changes to the fee schedule will take place April 1st, 2023:
Safety Deposit Box Drilling Fee
$125.00 to $350.00

Items Sent for Collection
From Cost to $25.00

New Fees Effective April 1st, 2023
International Wires: Amendment, Cancellation, or Tracing
$25.00
Expedited Card Mailing Fee
$25.00
---

New Lobby and Call Center Hours
Our lobby and call center hours have changed to the following:
---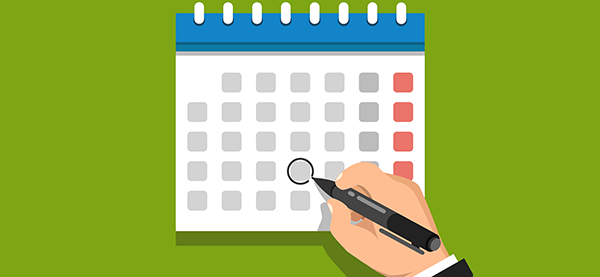 Early Direct Deposit: Safe, Convenient, Dependable
Instead of collecting your next paycheck via a paper check, have your employer directly deposit it into one of your Austin Telco account up to two days earlier.
Direct deposit gives you:
One less thing to worry about because it is the safest way to receive your money,
An easier and more convenient way to access your money,

More control over your money and your time because direct deposit is predictable and dependable, and

Get your direct deposit up to two days earlier with your Austin Telco account.
Call and find out how to set your account up for Direct Deposit or log into Online Banking today.
---
Annual Meeting
The Annual Business Meeting will be Wednesday, March 8th, 2023, at the Balcones Centre Building 11149 Research Blvd., Suite 300, starting at 2:00PM in the 4th floor training room. You will need to check-in with the 3rd floor Receptionist. The format will be a business meeting with a presentation of the 2022 financial performance results.
There will be no door prizes or give-a-ways and dinner will not be served.
To reserve a seat, call 512-302-5555 Ext, 7000.
---
Nominating Committee
The Nominating Committee will submit the following individuals for nomination to fill two Board of Directors' positions at the Annual Meeting on Wednesday, March 8, 2023: Lea Luchsinger and Paul Tidrick. There will be no meal served and no door prizes at the annual meeting.
Lea Luchsinger – Has served on the ATFCU Board of Directors for four years and was an ATFCU Supervisory Committee member for two years prior. Lea also volunteers with Mobile Loves and Fishes, Community First, and Child Protective Services. She regularly attends conferences and training sessions to stay current in the credit union industry.
Paul Tidrick – Has served on the ATFCU Board of Directors for seven years and was an ATFCU Supervisory Committee member for three years prior. Mr. Tidrick retired from the U.S. Air Force and is a member of the Vietnam Pilots Association. He has attended extensive financial and organizational training through CUNA, NAFCU, and other credit union-related organizations.
Since there will be no nominations from the floor, other nominations for vacancies may be made by a signed petition of 500 members. The deadline to file a petition is Wednesday, January 11, 2023.
---
Building Careers for a Better Future
New Year, New Career! Austin Telco is looking for part-time and full-time employees. Enjoy the perks of paid holidays, volunteer opportunities, career development and much more.
---
Statistically Speaking
as of November 2022