2021 Annual Business Meeting
The 80th Annual Meeting of Austin Telco Federal Credit Union was held on March 9, 2021, at 8929 Shoal Creek Blvd. Austin, Texas. Chairman, Paul Paulsen, called the meeting to order at 2:00 P.M. Joe Bain Jr. gave the invocation and after a welcome and volunteer recognition, a quorum was determined to be present. David Westlund made a motion to dispense with the reading of the 2020 Annual Meeting minutes and approve as submitted. Joe Bain seconded the motion and the motion carried unanimously. Reports were made by the Chairman of the Board, the Treasurer, Supervisory Committee Chairman and the Nominating Committee Chairman and were also noted that they are available in the Annual report.
No old or new business was presented at the meeting. The election of directors was conducted after a report by the nominating committee chairman, Lea Luchsinger. There were only two applications received by the committee and they were both approved by acclamation. Joe Bain Jr. and Fran Berns were elected to three-year terms. Motion by David Westlund and seconded by Paul Tidrick. Joe Bain made a motion to adjourn the meeting and David Westlund seconded the motion. The meeting was adjourned at 2:15 p.m.
---
Thinking of buying a new or used car?
Buying a car is one of the biggest purchases people make. The Austin Telco FCU Car Buying Service has been designed to help you save time and money if you're looking to replace your vehicle or add to your garage.
Pick your price range
The two most important numbers to consider are the selling price and the monthly payment. For those who are financing, consider the period of time you want to make payments. Automobile finance contracts vary, but the average time is 5 to 6 years.


Do your research
It's important to do your research in advance of getting on the lot. With the Austin Telco FCU Car Buying Service you can see what other people in your area paid for the car you want with unlimited free TrueCar Price Reports. And for used cars you can find if a dealer price on a specific car is Good, Great or Above Market.


Take that test drive
The true test is driving it around the block, or in a close approximation to your daily driving conditions. Does the interior make you comfy? Using your senses of vision, hearing, touch and even smell can go a long way in helping you decide on the right car.


Line up your insurance
You can't drive off in your new vehicle without proof of insurance, so make sure your existing policy will cover your new car. If you're interested in additional coverage for your auto loan, Austin Telco offers Guaranteed Asset Protection (GAP), Major Mechanical Protection (MMP), and Payment Protection Insurance (PPI). Visit www.atfcu.org/insurance.htm for your free quote.


Investigate the dealer's inventory
Make a list of what options and accessories you must have, those that you can take or leave, and those that don't matter. Take your list to the dealership to help you stay focused. If you chose to use Austin Telco FCU Car Buying Service any Certified Dealer will honor the Guaranteed Savings listed on your Certificate(s) even if you change options.*
There are a lot of factors to keep in mind when buying a new car, but always do your homework. As a member you can access the free Price Reports mentioned above, see upfront dealer pricing,* take advantage of any special program savings, and find prescreened dealers in your area by visiting the Austin Telco TrueCar page.
*Guaranteed Savings and upfront dealer pricing information not available in all states. In these states, a Target Price is shown, which is a market-based example of what you can reasonably expect to pay for your vehicle as configured. Your configured vehicle may not be available or in stock at the Certified Dealer.
---
Love My Credit Union Rewards
The tax deadline will be here soon, don't put off filing your taxes any longer! TurboTax can help you meet the June 15th deadline and get your biggest possible refund. Need help? Real experts are standing by - and can even do your taxes for you, start to finish. The best part is Austin Telco members save up to $15 on TurboTax.
---
How Low for How Long? Mortgage Rates May Surprise in 2021
The economy's historically low interest rate period experienced last year could become a perpetual trend in 2021, which means the average interest rate on a mortgage may remain low. If true, it's an enormous benefit for those looking to purchase or refinance.
This could happen for three reasons:
First, the U.S. economy has its thumb on rates — for now. Movement in the global investment markets due to the 2020 Pandemic Recession means the Federal Reserve has promised to do all it can to make sure long-term interest rates on products such as mortgages, will stay as low as possible for the foreseeable future. This is the central bank's job as the economy continues to slowly recover.
Second, financial markets still want safe investments to pour money into (mortgage bonds), and there's been no current interruption to the U.S. government's ownership of Fannie Mae and Freddie Mac. Since stability is important, these events help mortgage rates stay lower for the time being.
Third, Fannie Mae and Freddie Mac believe interest rates most likely won't increase that much over the next five to 10 months. Besides doing their own research, Fannie and Freddie also survey lenders working in the mortgage field. The average mortgage rate will probably end up at around 2.9 percent for all 12 months of 2021, which isn't that much higher than 2020 (2.7 percent).
You can see Fannie's forecast here and Freddie's here. While you shouldn't put too much stock in these forecasts, they are historically accurate most of the time. Just don't assume your mortgage rate will be the same as the average for the industry; it could be higher or lower depending on the borrower boat you're in.
Looking beyond these three reasons, remember that mortgage rates don't fluctuate too much on a daily basis. Relative to the average homebuyer's schedule and time horizon, rates make big moves up or down over many weeks (or several months). You can assess which way mortgage rates could go, but don't get overly scholarly. All you have to do is track the yield on a 10-year U.S. Treasury bond. If the "10-year treasury" rate goes up or down, mortgage rates will usually rise or fall (not a perfect relationship, just a generic correlation). Daily U.S. Treasury rates on 10-year bonds can be seen here.
Also know that mortgage rates can slightly rise before falling significantly and vice versa. Don't pursue the perfect rate you want. Just stay informed on why rates move higher or lower over time, as well as the future signals they are giving off.
It's never too soon to discover what today's lower mortgage rates could do for your monthly budget by refinancing. Talk to your credit union for more information. Get pre-qualified for a competitive mortgage rate so you can make your move soon!
Contact our Mortgage Representative for more information: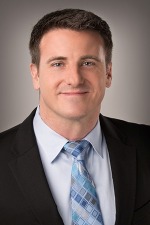 Mark Crowley
Sr. Loan Officer, NMLS 458989
Phone: 512-407-3188
Toll Free: 800-607-3474 Ext. 3282

Email: markc@homeloancu.com
---
It's All About Bonds
Long bond yields may increase for several reasons.
Provided by Austin Telco Retirement and Investment Services
There's an old Wall Street maxim that says, "markets climb a wall of worry." And these days, there's plenty to worry about with the trend in long-term interest rates.
The 10-year Treasury yield in recent weeks moved above 1.75% (the highest in 14 months), and the 30-year Treasury topped 2.5% for the first time since August 2019.1
Long bond yields may increase for several reasons, some of which may be good—strong economic growth—and some concerning, a potential pick up in inflation.2
Meanwhile, at its most recent policy meeting, the Federal Reserve decided to leave interest rates unchanged. The Fed also restated its commitment to no short-term interest rate hikes through 2023.3
In the interest-rate tug of war, both sides appear to be holding their own. The Fed is keeping short-term rates steady while long-term rates are trending higher due to market forces.
Fed Chair Powell said that he anticipates inflation rising this year. But he believes the price increases will be temporary, with inflation staying within the Fed's 2% target for the next several years.3
The Federal Open Market Committee projected that the economy would grow 6.5% this year, a sharp improvement over its previous estimate of a 4.2% gain. The forecast for the unemployment rate by year-end is 4.5%, down from its prior forecast of 6.2%.3
You're likely to hear phrases like "market dislocation" or other buzzwords as pundits explain what's happening in the bond market. But know that we're keeping a close eye on the markets and are evaluating opportunities as events continue to unfold. In the meantime, please reach out if you have any questions.4
This material was prepared by MarketingPro, Inc., and does not necessarily represent the views of the presenting party, nor their affiliates. This information has been derived from sources believed to be accurate. Please note - investing involves risk, and past performance is no guarantee of future results. The publisher is not engaged in rendering legal, accounting or other professional services. If assistance is needed, the reader is advised to engage the services of a competent professional. This information should not be construed as investment, tax or legal advice and may not be relied on for the purpose of avoiding any Federal tax penalty. This is neither a solicitation nor recommendation to purchase or sell any investment or insurance product or service, and should not be relied upon as such. All indices are unmanaged and are not illustrative of any particular investment.
The market value of a bond will fluctuate with changes in interest rates. As rates rise, the value of existing bonds typically falls. If an investor sells a bond before maturity, it may be worth more or less than the initial purchase price. By holding a bond to maturity, an investor will receive the interest payments due plus your original principal, barring default by the issuer. Investments seeking to achieve higher yields also involve a higher degree of risk.
Investing involves risks, and investment decisions should be based on your own goals, time horizon, and risk tolerance. The return and principal value of investments will fluctuate as market conditions change. When sold, investments may be worth more or less than their original cost.
Representatives are registered, securities sold, advisory services offered through CUNA Brokerage Services, Inc. (CBSI), member FINRA/SIPC , a registered broker/dealer and investment advisor, which is not an affiliate of the credit union. CBSI is under contract with the financial institution to make securities available to members. Not NCUA/NCUSIF/FDIC insured, May Lose Value, No Financial Institution Guarantee. Not a deposit of any financial institution. If emailed, you must also add: Important message: the information contained in this message or any attached document is confidential and intended only for individuals to whom it is addressed. If you got this message in error, please inform me immediately. I may ask you to return the documents at my expense. In general, please simply destroy the information at once. Any unauthorized use, distribution, or copying of this information is prohibited.
Citations
1. CNBC, March 18, 2021
2. U.S. Department of the Treasury, February 2021
3. CNBC, March 17, 2021
4. Nasdaq.com, January 13, 2021
FR-3510085.1-0321-0423