Nominating Committee Notification
The Nominating Committee will submit the following individuals for nomination to fill two Board of Directors' positions at the Annual Meeting: Paul Tidrick and Lea Luchsinger.
Paul Tidrick - Has served on the ATFCU Board of Directors since 2015 and is currently the Membership Officer. Prior to joining the Board, he served on the Supervisory Committee for over two years and held the position of Secretary and Chairman. Paul has volunteered his time serving on various community organizations and has held positions such as Chairman, President and Vice President on these associations. He attends conferences and other training events to enhance his knowledge of the credit union industry.
Lea Luchsinger - Joined the Board in June of 2018 after serving as Chairman of the Supervisory Committee. Lea volunteers her time with various organizations including Child Protective Services, Spicewood Arts Society and Riverbend Church. She also has attended various conferences and training to stay current on the credit union industry.
Since there will be no nominations from the floor, other nominations for vacancies may be made by a signed petition of 500 members. The deadline to file a petition is Friday, January 17th, 2020.
---
Annual Meeting Notice
The Annual Business Meeting will be Wednesday, March 4th, 2020 at the Shoal Creek Branch starting at 2:00PM on the first-floor training room. The format will be a business meeting, with a presentation of the 2019 financial performance results.
There will be no door prizes or give-a-ways and dinner will not be served.
To reserve a seat, RSVP by Friday, February 28th, call 512-302-5555 Ext, 7000.
---
Love My Credit Union Rewards
Austin Telco Federal Credit Union members can get $200 from Sprint
You get $100 per line on up to two lines when you switch to Sprint. Plus, receive a $100 loyalty reward every year! That means savings of more than $600 over Verizon in your first year. With Sprint's 100% satisfaction guarantee for the first 30 days, you can be certain that you'll love your plan or get your money back.
Claiming your cash rewards is easy
Switch to Sprint and mention that you're a credit union member.
Register your new lines at LoveMyCreditUnion.org/SprintRewards
Cash rewards will be deposited directly into your credit union account within 8-10 weeks.
Get rewarded for loyalty
Register now to receive a $100 loyalty cash reward every year starting after your first year of service.
Cash via deposit: $100/line, max 2 lines. Req. new line activ. on eligible plan and registration at lovemycreditunion.org/sprintrewards within 30 days of activ. Loyalty Reward: Via deposit. $100/yr./acct. Unlimited Basic: after 1/31/2021 pay $60/mo for line 1, $40/mo for line 2 and $20/mo/line for lines 3-5 with AutoPay. 1 Hulu ad-supported plan per eligible Sprint acct. MHS reduced to 3G speeds after 500MB/mo. SD video streams up to 480p, music up to 500Kbps, gaming up to 2Mbps. Data deprioritization during congestion. other mo. charges apply.
---
Get Your Maximum Refund and Special Savings on TurboTax
Tax time doesn't have to be stressful! With TurboTax, you'll get your biggest possible refund fast and your taxes done right. PLUS, credit union members save up to $15 on TurboTax federal products, all through tax season.

TurboTax makes it easy to find the best solution for your unique tax situation. For example, are you a simple filer? Free Edition might be for you. Homeowner? TurboTax Deluxe searches 350+ deductions to make sure you get every tax break you qualify for. Independent contractor, freelancer or side-gigger? TurboTax Self-Employed uncovers deductions personalized to you and your line of work, and includes a complimentary subscription to QuickBooks Self-Employed for effortless expense and mileage tracking, year round (To receive your complimentary subscription to QuickBooks Self-Employed, sign-in and access your account at least twice by 7/15/20, see details*).

File with confidence, knowing that TurboTax guarantees 100% accurate calculations, running thousands of error checks as you go. And if you do need help along the way, TurboTax has it: From answers online anytime, to unlimited advice and a final review from a CPA or Enrolled Agent with TurboTax Live.
Save on TurboTax today! Try it for free and pay only when you're ready to file.
* Visit http://turbotax.intuit.com/lp/yoy/guarantees.jsp for TurboTax product guarantees and other important information. Limited time offer for TurboTax 2019. Discount applies to TurboTax federal products only. Terms, conditions, features, availability, pricing, fees, service and support options subject to change without notice. Intuit, TurboTax and TurboTax Online, among others, are registered trademarks and/or service marks of Intuit Inc. in the United States and other countries.
---
Debunking Common Retirement Assumptions
Don't fall for these misconceptions.
Provided by Austin Telco Retirement & Investment Services
Financial generalizations are as old as time. Some have been around for decades, while others have only recently joined their ranks. Let's examine a few.
Retirement means I can stop investing. In the past, retirement was viewed as an "end" in many ways. These days though, retirement is often seen as an opportunity to return to one's passions or just another of life's many chapters. That doesn't mean you should stop investing, however.
My taxes will be lower. That depends on your situation. Some may earn less in retirement, which could lower their tax bracket which may reduce overall taxes. On the other hand, some retirees may end up losing the tax breaks they enjoyed while working. For more insight into your tax situation in retirement, speak with a tax or financial professional. They can help you manage withdrawals from your qualified retirement accounts.1
I started saving too late, and now retirement is impossible. No matter how far behind you feel you are, don't lose hope. Remember, you can make larger, catch-up contributions to your Individual Retirement Accounts (IRAs) after age 50. In fact, if you are 50 or older this year, you can put as much as $25,000 into a 401(k) plan.2
Withdrawals from traditional IRAs and distributions from 401(k) plans are taxed as ordinary income and, if taken before age 59½, may be subject to a 10% federal income tax penalty. Generally, once you reach age 70½, you must begin taking required minimum distributions.
Medicare will take care of me. Unfortunately, Medicare doesn't cover extended care, if that's the only care you need. Instead, extended care insurance is often the best choice when preparing for retirement.3
I'll live on less when I'm retired. Maybe. This one depends on how you approach retirement. In the later phase of retirement, people often choose to live on less. But for many, the first few years of retirement mean traveling and new adventures. In other words, taking a realistic look at where you would like to be in retirement makes all the difference when it comes to retirement costs.
At the end of the day, there is no "one-size-fits-all" retirement strategy. Every individual, couple, or family needs a strategy tailored to their situation, risk tolerance, and financial objectives. With proper preparation and the help of a trusted financial professional, there's no reason you can't create a strategy tailored to whatever life has in store.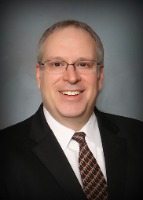 Douglas Mitchell
Financial Advisor
512-407-3186
Alt: 512-733-5678
douglas.mitchell@cunamutual.com
This material was prepared by MarketingPro, Inc., and does not necessarily represent the views of the presenting party, nor their affiliates. This information has been derived from sources believed to be accurate. Please note - investing involves risk, and past performance is no guarantee of future results. The publisher is not engaged in rendering legal, accounting or other professional services. If assistance is needed, the reader is advised to engage the services of a competent professional. This information should not be construed as investment, tax or legal advice and may not be relied on for the purpose of avoiding any Federal tax penalty. This is neither a solicitation nor recommendation to purchase or sell any investment or insurance product or service, and should not be relied upon as such. All indices are unmanaged and are not illustrative of any particular investment.

Austin Telco Retirement & Investment Services Advisors are registered representatives of CUNA Brokerage Services, Inc. Representatives are registered, securities sold, advisory services offered through CUNA Brokerage Services, Inc. (CBSI), member FINRA/SIPC, a registered broker/dealer and investment advisor, which is not an affiliate of the credit union. CBSI is under contract with the financial institution to make securities available to members. Not NCUA/NCUSIF/FDIC insured, May Lose Value, No Financial Institution Guarantee. Not a deposit of any financial institution. CUNA Brokerage Services, Inc. is a registered broker/dealer in all fifty States of the United States of America.

Citations.
1 - money.usnews.com/money/retirement/iras/articles/2017-04-03/5-new-taxes-to-watch-out-for-in-retirement [4/3/18]
2 - irs.gov/newsroom/401k-contribution-limit-increases-to-19500-for-2020-catch-up-limit-rises-to-6500#:~:text=The%20contribution%20limit%20for%20employees,increased%20from%20%246%2C000%20to%20%246%2C500. [11/6/19]
3 - medicare.gov/coverage/long-term-care [11/4/19]
FR-2867951.1-1219-0122
---
Austin Telco FCU Car Buying Service powered by TRUECar
Holiday Savings Worth Celebrating
The holiday season is the perfect time to buy a used car. Save time and money this year when you find and finance with Austin Telco FCU Car Buying Services.
Get price transparency + a great loan rate on your next car.
How it Works:
Find the car you want.
Search over 750,000 Pre-Owned vehicles nationwide.


Get a great deal.
Find local deals on used cars at Certified Dealerships.


Secure your financing.
Get pre-approved for your auto loan before heading to the dealership.


Test Drive and Buy
Head to the dealer and test drive your dream car.