Austin Telco Federal Credit Union


Lockhart Branch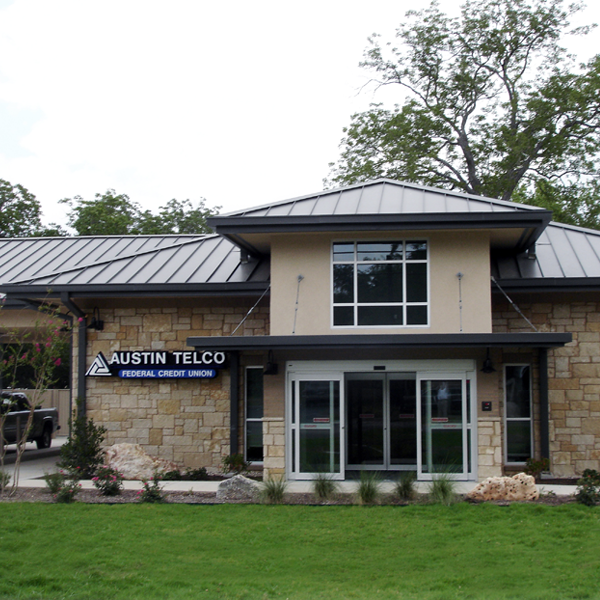 Austin Telco Federal Credit Union
Lockhart Branch
Welcome to Austin Telco Federal Credit Union's Lockhart Branch located in Lockhart, Texas 78644. We strive to provide our members with outstanding customer service and offer a variety of financial products used to help you reach your financial goals. So whether you are looking to open a free checking account with our Lockhart Branch, apply for a new car or home loan, or are looking for investment options like our share certificates and other investment products, we can help!
Our Lockhart Branch is located off US-183 Hwy at the Intersection of Hickory Street and Brazos Street in Lockhart, Texas. Need help finding your way? Click Here for directions! Stop by our local Lockhart location, and one of our member specialists will be ready to greet you when you visit us today.
Austin Telco Federal Credit Union Lockhart
Austin Telco Products and Services
What makes our Federal Credit Union in Lockhart, Texas stand out? It's when familiar faces and friendly smiles greet our members. It's when our members have access to a wealth of financial resources for their financial needs. Everything from checking and savings accounts to loans and mortgages, investment options, business loans, and so much more. It is the personalized services our members receive and a helping hand to help you navigate through all of your financial decisions. We are here for you.
Austin Telco Federal Credit Union is here to assist you with your financial needs and services at our Lockhart Branch. If you are looking for a specific product or service, here are some of the many services we have to offer:
Austin Telco Federal Credit Union Lockhart
Why Bank with Austin Telco?
Discover Why We are Lockhart's Preferred Federal Credit Union
Exceptional Customer Service in Credit Union Banking
Visit Your Local Lockhart Branch Today!
Visit your local Lockhart Branch and experience the difference in banking with Austin Telco Federal Credit Union!
Tuesday: 9:00AM to 4:00PM
Wednesday: 9:00AM to 4:00PM
Thursday: 9:00AM to 4:00PM
Drive-Thru Hours of Operation
Tuesday: 8:30AM to 5:30PM
Wednesday: 8:30AM to 5:30PM
Thursday: 8:30AM to 5:30PM
Saturday: 9:00AM - 12:00PM
Have Questions for Our Lockhart Branch?
Get in Touch Today!
Call or fill out the form below, and one of our member support specialist will be in touch with you shortly.