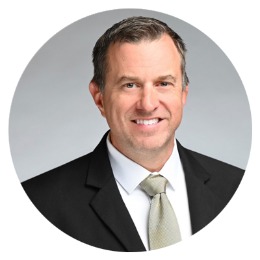 March 2023 - Austin Telco Federal Credit Union is delighted to announce the appointment of Kevin Lockingen as the credit union's new Senior Vice President of Finance and Chief Financial Officer.
"Kevin possesses exceptional leadership and interpersonal skills, as well as extensive banking experience. His fresh outside perspective will be a valuable asset to our credit union," said Robert Hernandez, President/CEO. "We eagerly anticipate his contributions in areas such as accounting, finance, investments, and economic conditions. We are thrilled to have him join our team!"
With over 21 years in the credit union industry and as a certified public accountant (CPA), Kevin brings a wealth of knowledge to his new role. He has held various positions during his career, spending the last 8 years at Greater Texas Federal Credit Union. There, he began as Assistant Vice President of Finance before moving on to serve as Senior Vice President of Finance. Kevin holds a Bachelor of Business Administration from Texas State University, formerly Southwest Texas University, and an MBA from Capella University.
Upon discussing his new position, Kevin said, "I am both excited and humbled to join the Telco Team, and I eagerly look forward to contributing to the continued success of the credit union."