Exceptional Earnings: Unmatched Rates
Are you looking for a safe and reliable way to invest your hard-earned money for retirement, your child's college fund, or other financial goals? Austin Telco Federal Credit Union has the perfect solution for you – our high-yield Share Certificates!
With a market-leading fixed rate of 5.15% APY for a 24 month term, our Share Certificates offer an exceptional opportunity to grow your wealth without any uncertainty. This certificate requires a minimum balance of $225,000, giving you access to some of the highest rates in the area. Even if this tier isn't right for you, we have several opportunities to make your money work for you.
Our Share Certificates come with the added security of being federally insured by the NCUA up to at least $250,000, ensuring that your investment remains protected no matter what.
Don't miss out on this outstanding investment opportunity with Austin Telco Federal Credit Union. It's time to put your money to work in a secure and rewarding way, tailored to your long-term financial goals.
Open an account online or contact us today to open your Share Certificate account and start maximizing your returns with confidence and peace of mind!
Rates subject to change without notice.

Dividends are compounded and paid quarterly.

No monthly account/service fees.

Funds must remain on deposit for the term of the certificate or penalties will apply as follows:

1. Terms of 12 months or less - 90 days dividends.

2. Terms of over 12 months - 180 days dividends.
---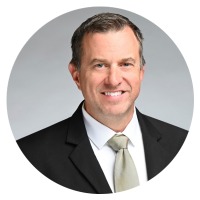 ATFCU Announces New CFO
Austin Telco Federal Credit Union is excited to welcome Kevin Lockingen as the new Senior Vice President of Finance and Chief Financial Officer. With over 21 years of experience in the credit union industry and as a certified public accountant (CPA), Kevin brings a wealth of knowledge and expertise to the team. He has held various positions in the industry, most recently serving as Senior Vice President of Finance at Greater Texas Federal Credit Union.
Robert Hernandez, President/CEO, expressed enthusiasm for Kevin's appointment, praising his leadership, interpersonal skills, and extensive banking experience. He anticipates that Kevin's valuable perspective will contribute significantly to areas such as accounting, finance, investments, and economic forecasting.
Kevin expressed his excitement and gratitude for the opportunity, stating, "I am both excited and humbled to join the Telco Team, and I eagerly look forward to contributing to the continued success of the credit union."
---

Nominate Us
Help us defend our title as Best Credit Union in Austin and nominate us for the 2023 Official Community Choice Awards!
You can nominate us by clicking the link below and write Austin Telco in the Credit Union category from now until April 24th.
---
Annual Meeting Minutes
The 82nd Annual Meeting of Austin Telco Federal Credit Union was held on March 8, 2023, at 11149 Research Blvd., Suite 300, Austin, Texas. Chairman, Steve Read, called the meeting to order at 2:05 P.M. Paul Paulsen gave the invocation and the Chairman determined a quorum was present. David Westlund made a motion to dispense with the reading of the 2022 Annual Meeting minutes and approve as submitted. Paul Tidrick seconded the motion and the motion carried unanimously. Reports were made by the Chairman of the Board, the Treasurer, Supervisory Committee Chairman and the Nominating Committee Chairman. No old or new business was presented at the meeting. The election of directors was conducted after a report by the nominating committee chairman, Joe Bain, Jr. There were two applications received by the committee and they were all approved by acclamation. Paul Tidrick and Lea Luchsinger were elected to three-year terms. Motion Joe Bain, Jr. and seconded by David Westlund. The meeting was adjourned at 2:15 P.M.
---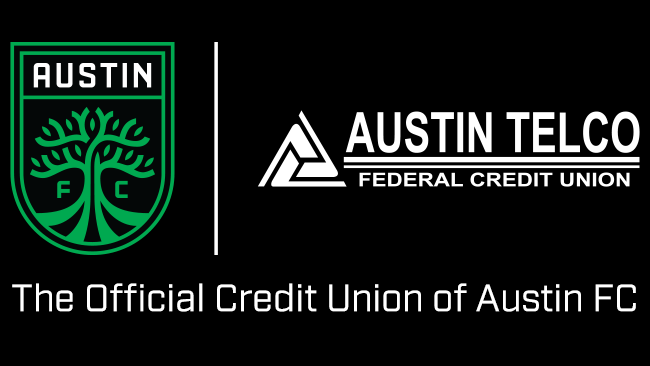 The Official Credit Union of Austin FC
Austin FC and Austin Telco are joining forces in a dynamic collaboration aimed at promoting the core value of "people helping people" and creating opportunities for growth within the Austin community. Fans can witness the vibrant fusion of soccer and art at the Austin Telco Terrace, a 300-level concourse on the west side of Q2 Stadium, adorned with stunning murals by local artists.
This partnership is committed to empowering the community through two annual Hispanic Austin Leadership events hosted at Q2 Stadium, offering free classes on leadership and financial topics. Additionally, Austin FC and Austin Telco will launch several community giveback initiatives throughout the season to enrich the lives of Austin residents.
Robert Hernandez, CEO of Austin Telco, expressed his excitement, emphasizing our shared values and commitment to the Austin community. Together, Austin FC and Austin Telco are set to make a real impact both on and off the field, fostering a winning combination for soccer fans and local residents alike.
---

Austin Telco Federal Credit Union Unveils Two New Murals at Q2 Stadium.
Austin Telco Federal Credit Union recently unveiled two new murals at the Austin Telco Terrace grand opening at Q2 Stadium. The terrace, located in the 300-level concourse on the west side, features nearly 1,700 premium seats and showcases murals created by local Austin artists Avery Houser Orendorf and Luis Angulo (Uloang).
Orendorf's mural serves as a welcoming and wayfinding piece, while Angulo's mural highlights the shared values between Austin Telco Federal Credit Union and Austin FC. In addition, the artwork captures the passion and love fans have for Austin FC by depicting a diverse group of people supporting each other and coming together for a common purpose. The design also cleverly incorporates Austin Telco's company logo and messaging into the fans' attire.
These stunning murals enrich the visual experience for fans visiting the Austin Telco Terrace and celebrate the spirit of community and collaboration between Austin Telco Federal Credit Union and Austin FC.
---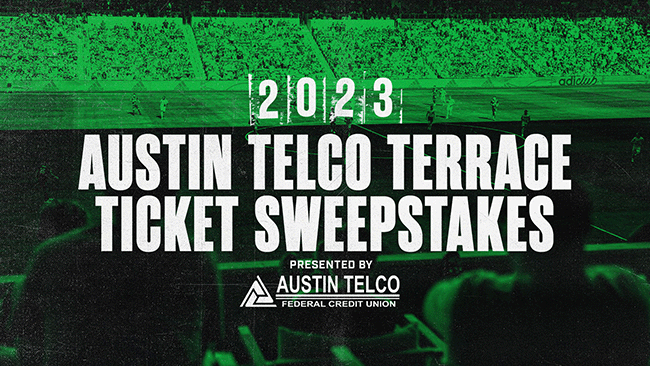 Austin FC Ticket Sweepstakes
Austin Telco is thrilled to be the Official Credit Union of Austin FC, and through this partnership, we're excited to bring you an exclusive sweepstakes just for members! You could win 2 tickets to an Austin FC home game in the premium Austin Telco Terrace section.
Drawings for the tickets will be held 5 business days before each upcoming match day throughout the regular season. The best part? You only need to sign up once to be entered in every drawing during the regular season! To enter the sweepstakes, simply click the button below and complete the online sign-up process.
This sweepstakes is our way of saying thank you for choosing Austin Telco FCU as your trusted financial partner. Good luck, and we hope to see you at the games!

---
Follow Us On Social Media
Are you passionate about financial news, fun facts, and staying connected with our business? Don't miss out on the latest promotions, insightful articles, and exciting updates from Austin Telco! Follow us now on Facebook, Instagram, LinkedIn, and Twitter to stay in the loop.
As a bonus, we've partnered with Austin FC to bring you an exclusive opportunity! Throughout the season, we'll be giving away Austin FC tickets to some of our lucky followers. Don't miss your chance to be a winner and cheer on your favorite team!
What are you waiting for? Join our growing community of informed and engaged followers today. Click the "Follow" button on our social media pages and never miss out on the valuable content and exciting giveaways we have in store for you!
---
Statistically Speaking
As of February 2023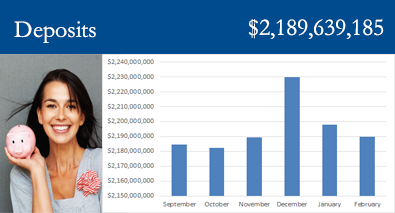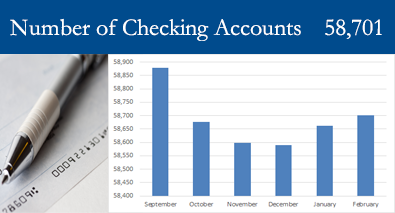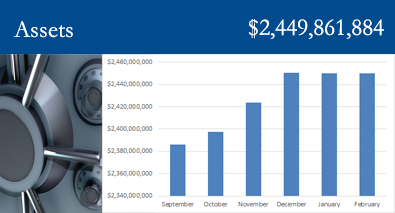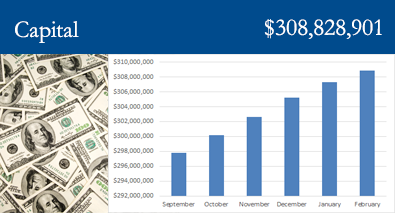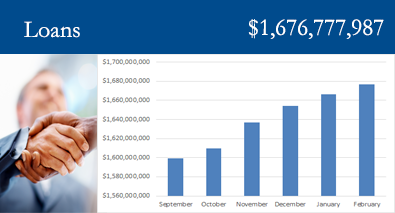 ---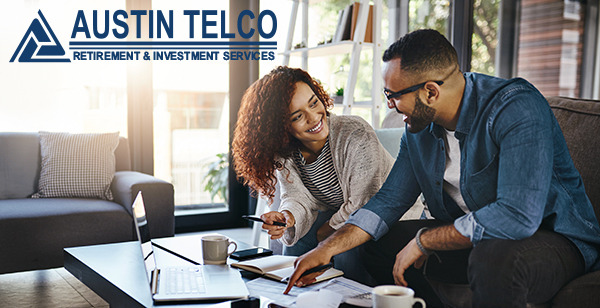 Austin Telco Retirement & Investment Services

Inflation Thoughts
It can be pretty easy to find things to worry about in today's economy. For example, according to the Consumer Price Index (CPI), the average price of eggs increased by 60 percent in 2022. That means their price rose faster than almost any other good or service in a year characterized by painfully high inflation.1
Now, if you're like me, a good scramble or omelet is nothing to yolk about. Luckily, some egg-cellent research revealed that wholesale egg prices are projected to fall nearly 30% in 2023. If that prediction holds, it will put the average nationwide price of wholesale eggs at about $2.07.2
In other words, that initially scary statistic, although true, doesn't mean the future is rotten. While it's true that the rise in some of our most often-bought goods, such as eggs, has been significant, it's essential to keep in mind that the overall economy is showing signs of stability.
Let us know if you'd like to chat more about inflation, the economy, or even your favorite way to poach an egg. We're always happy to talk.

To schedule an appointment with an advisor, please contact Martha Martinez at 512-407-3185
1. CNBC.com, "The hidden price of eggs: How high costs may trickle into other foods" February 10, 2023
2. CTInsider.com, "Egg prices are expected to drop in 2023, nationwide" March 14, 2023
Christopher Hager is a financial advisor with, and securities and advisory services are offered through LPL Financial (LPL), a registered investment advisor and broker-dealer (member FINRA/SIPC). Insurance products are offered through LPL or its licensed affiliates. Austin Telco Federal Credit Union and Austin Telco Retirement & Investment Services are not registered as a broker-dealer or investment advisor. Registered representatives of LPL offer products and services using Austin Telco Retirement & Investment Services, and may also be employees of Austin Telco Federal Credit Union. These products and services are being offered through LPL or its affiliates, which are separate entities from, and not affiliates of, Austin Telco Federal Credit Union or Austin Telco Retirement & Investment Services. Securities and insurance offered through LPL or its affiliates are: Not Insured by NCUA
| | |
| --- | --- |
| Not Insured by NCUA or Any Other Government Agency | Not Credit Union Guaranteed |
| Not Credit Union Deposits or Obligations | May Lose Value |