Happy 80th Anniversary Austin Telco!
On June 18th, 2021, Austin Telco Federal Credit Union celebrated its 80th anniversary.  In 1941, Telco was started to serve the employees of Southwestern Bell in the Austin area. On August 31, 1941, two months after starting the credit union, Austin Telco had 49 members with total assets of $338.45, loan balances of $170.00, and cash on hand in the amount of $132.50.
Austin Telco continued to grow and in August of 1982 purchased its first corporate office building at 7501 Hwy 290 E. Telco outgrew the 290 location as a corporate office and in April of 1994, moved its headquarters to the current 8929 Shoal Creek Blvd location. In 2014, Austin Telco purchased the Balcones Centre, located at 11149 Research Blvd., which will become the new corporate headquarters in the coming months.
On January 23rd, 2004, the National Credit Union Administration approved Austin Telco as a community chartered credit union. This allowed Austin Telco to open its membership to anyone who lives, works, worships, attends school or volunteers in the 5 county Austin Metro area. Austin Telco was aggressive in opening new branches throughout the Austin area, making membership more accessible to everyone in the metro area. In June 2020, NCUA approved Austin Telco to add Burnet county to its field of membership. We now serve 6 counties: Travis, Hays, Williamson, Caldwell, Bastrop, and Burnet.
Austin Telco has come a long way since 1941. Currently, Austin Telco has over $2.2 billion in assets and membership base of more than 90,000 strong. We have 24 locations throughout the Austin Metro area to serve our members. Austin Telco has maintained its commitment to stability and growth.
We would like to thank our members for putting their trust in Austin Telco. Our growth can be attributed in so many ways to the faithful support of our loyal members.
---
Touch Tone Teller Upgrading to Phone Banking
We are excited to announce that later this summer we will launch an enhanced phone banking system. Our current Touch Tone Teller platform will be replaced by Austin Telco Phone Banking. The phone banking system will have the same phone number, 512-302-4444, but with new features and an easy to use upgraded menu structure.
Check out these changes on the Phone Banking page.
---
Defending Our Title
Best of the Best Voting Begins!
For two years, Austin Telco has been voted best Credit Union in Austin through the Austin American Statesman Best of the Best Awards. Voting for the 2021 Best of the Best awards is now underway and we want your vote!
Help us defend our title as the Best Credit Union in Austin!
You can vote here ONCE EVERY DAY until July 18th.
---
Olympic Games Tokyo 2020 Visa®
 

Sweepstakes
You could win $10,000 and meet Olympic games hopeful Noah Lyles, courtesy of Visa.
Pay with Visa between 6/15/2021 - 8/15/2021 for a chance to win. Get a bonus entry when you tap to pay with Visa contactless card or device!
No purchase or obligation necessary to Enter or Win.
Gold


$10,000+ Team Visa




Gift Box + Virtual Meet & Greet

Silver


$5,000+ Team Visa




Gift Box

Bronze


$1,000+ Team Visa




Gift Box
---
What to Consider as You Buy Your Next Home
by CU Members
Are you considering selling your home and trading up? Your new purchase should be a strategic choice for you and your family.
As you begin the process of relocating your family, consider the following when shopping for your next home:
Planning Ahead. Think about what the next five to ten years might bring in your life and lifestyle. These "possibilities" could be short or endless. Whatever the case, have a starting point for how you decide on your next home. How many people may be living with you? Will everyone need their own individual rooms? What matters most to the family? Does the age of the home matter?


Budgeting. This may include an increase in your mortgage payment, home insurance, or property taxes. Also, plan for the inevitable: every homeowner has to work on their home, whether it's managed by hiring out the work or doing it yourself.


Will you be working from home often? Consider what you might want in a "work space" at home if your company offers flexible work-at-home schedules, whether it's a full-blown office with doors or a small set-aside area designated just for your job.


Consider the living amenities and/or conveniences. Growing kids and aging adults have different desires that shape a home as time progresses. Whether they involve the living rooms, kitchen, bedrooms, garage, outside yards, storage areas, laundry room placement, or some other area, they are all important to take note of as you shop around.


Location. Schools and districts, parks, shopping centers, work commutes, and so much more should be considered in the brainstorm sessions you and your family have about where to move. Also consider how slow or fast your house may appreciate over the long-term relative to similar homes/lots in the same neighborhood or nearby neighborhoods.
Consider these tips as you and your family maneuver through the homebuying process and select the right house that meets your family's needs for years to come.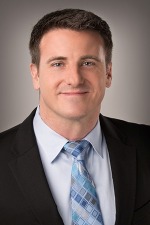 Mark Crowley
Sr. Loan Officer, NMLS 458989
Phone: 512-407-3188
Toll Free: 800-607-3474 Ext. 3282

Email: markc@homeloancu.com
---
Security doesn't have to mean sacrifice
by Austin Telco Retirement and Investment Services
With interest rates hovering at historic lows, investors seeking security might think you have to settle for less. But with a fixed annuity, you could get more — generally higher rates than a comparable CD, the growth advantages of tax deferral and even death benefits that ensure your heirs are protected.
You don't have to settle to get the security you want. Talk to a financial professional located at your credit union about fixed annuities.
It all starts with a no-obligation, no-fee discussion; a check-up on where you stand now and where you hope to go. Now is a great time to get started. Let's talk and show you what's possible.
To schedule an appointment with an advisor, please contact Martha Martinez at 512-407-3185.
Representatives are registered, securities sold, advisory services offered through CUNA Brokerage Services, Inc. (CBSI), member FINRA/SIPC , a registered broker/dealer and investment advisor, which is not an affiliate of the credit union. CBSI is under contract with the financial institution to make securities available to members. Not NCUA/NCUSIF/FDIC insured, May Lose Value, No Financial Institution Guarantee. Not a deposit of any financial institution. If emailed, you must also add: Important message: the information contained in this message or any attached document is confidential and intended only for individuals to whom it is addressed. If you got this message in error, please inform me immediately. I may ask you to return the documents at my expense. In general, please simply destroy the information at once. Any unauthorized use, distribution, or copying of this information is prohibited.
FR-3649556.1-0621-0723