Are you interested in earning higher rates on your savings while still maintaining the safety of insured deposits?
A Share Certificate allows you to earn a higher interest rate in return for agreeing to leave the funds on deposit at the credit union for a specified amount of time. Share Certificates are the credit union's equivalent of a bank's Certificate of Deposit, or CD.
With flexible terms from 6 months to 5 years, Austin Telco has a Share Certificate to meet your savings needs.
---

President and CEO James Poplin has Retired
James worked in the credit union industry for over 45 years, and joined Austin Telco Federal Credit Union in 1982 as the Chief Executive Officer.  Under James' leadership, the credit union's total assets grew from $9.2 million in 1982 to over $2.4 billion today; with over 90,000 members in our 6 county field of membership.
His passion for this credit union and its members were the guiding force behind the many new products and services added over the past 40 years, and the expansion from the original 2 branches to 24 and counting in the Austin Metro area.  While his steady hand at the helm will be certainly missed by the Board, staff, and members of Austin Telco, we wish him nothing but the very best in his well-deserved retirement.
---

Austin Telco's Mortgage Department
We provide solutions for all of your mortgage needs. From purchase to refinance, we offer programs to help our members get the home of their dreams. Today's mortgage interest rates have increased in the past few months, but are still favorable compared to years past. Now may be the perfect time to purchase the home of your dreams, refinance with a competitive fixed rate loan, or get a cash-out refinance to take advantage of the equity in your home!
Complete Suite of Mortgage Programs
Low Down Payment Mortgage Options
Competitive Rates & Closing Costs
Free Online Application & Pre-Qualification
Quick & Easy Closings
The Perfect Mortgage for Your Unique Needs
Meet Our Mortgage Representative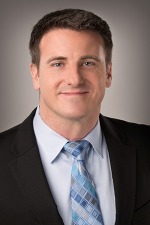 Mark Crowley
NMLS# 458989

Phone: 512-407-3188
Toll Free: 469-613-4085


Mark Crowley, MLO/NMLS #458989 is authorized to represent Member First Mortgage, LLC and is proud to serve its partner, Austin Telco Federal Credit Union.  For MLO licensing information, please visit NMLS Consumer Access.
All lending products are subject to credit and property approval. Terms, conditions, and interest rates are subject to change without notice. Certain restrictions may apply and may vary based on borrower qualification and collateral conditions. This is not a commitment to lend. Additional restrictions may apply. Member First Mortgage, LLC is an affiliate of Austin Telco Federal Credit Union. Austin Telco Federal Credit Union: 11149 Research Blvd., Suite 300, Austin, TX 78759 | (512) 302.5555 | NMLS ID: 422857. Member First Mortgage, LLC Corporate Office: 616 44th Street SE, Grand Rapids, MI 49548 | (866) 898.1818 | NMLS ID: 149532 | Equal Housing Opportunity.
---

Money Manager is an online money management tool, integrated within Online Banking, that empowers you to take control of your finances and simplify your life. Budgeting, account aggregation, and categorization are just a few of the tools to guide you along your way. Provided FREE of charge to all ATFCU members, Money Manager provides a fast, easy, and secure method to manage all of your finances within Online Banking.
Once your accounts have been securely added to Money Manager (including those outside ATFCU), the service will automatically consolidate, categorize and organize the data into insightful, easy-to-read views and charts. Whether you are interested in checking balances, tracking expenses, maintaining budgets, or managing debt, this service enables you to manage your finances with ease.
Account Aggregation
Money Manager aggregates over 10,000 financial institutions and more added every month. Account aggregation gathers basic financial information from all of your different financial institutions and organizes it into one place.
Expense Tracking
Money Manager automatically categorizes and tracks spending from all your accounts, so you can see where your money is really going. Then create relative budgets based off your actual spending, income, debts, and expenses.
Budgets
Since not all budgets are created equal, using circles or "bubbles" to represent budgets allows you to quickly identify budgets that need the most attention.
At a glance, you will be able to determine a budget's:
State (Color)
Relative Value (Size)
Spending Progress (Meter)
Relationship to other budgets.
Setting Up Money Manager
You can set up Money Manager by logging on to your account through Online Banking, selecting "Money Manager" and then selecting "Enroll". Once you have accepted the agreement, you will be able to start using Money Manager.
Security
Money Manager helps insure your sensitive information is protected with the highest of security standards. Austin Telco FCU has no access to accounts you add on Money Manager.
Log into Online Banking and sign up today!
---

Employment Opportunities
We are currently hiring for several positions including Tellers (both part- and full-time options) and Senior Tellers in various branches. For a complete listing of available positions along with descriptions, click the Apply Now button below.