Hill Country News - Best of the Best
Austin Telco is honored to have been recognized as the Best Credit Union in the Hill Country News Best of the Best Awards for the second year in a row. We couldn't have done it without the support of our members and our hardworking staff. Thank you!
---
Our Loan Department has Moved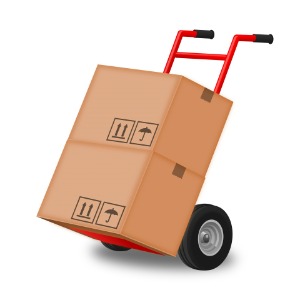 On Monday, November 22nd, the Austin Telco Loan Department moved into the third floor of our Balcones Centre building at 11149 Research Blvd, Austin, TX 78759. The building is located on the Southeast corner of Research Blvd. and Balcones Woods Dr. near Seton Northwest Hospital.
Free parking is available in the convenient parking garage connected to the building. The loan department is located on the third floor of Balcones Centre, and the hours will remain the same; Monday - Friday: 8:30AM - 3:30PM. Many of our loans can also be processed at a branch or even completed electronically from the comfort of your home or office.
We are very excited to have moved to the Balcones location where we will be able to grow and expand our team to better assist our increasing membership.
---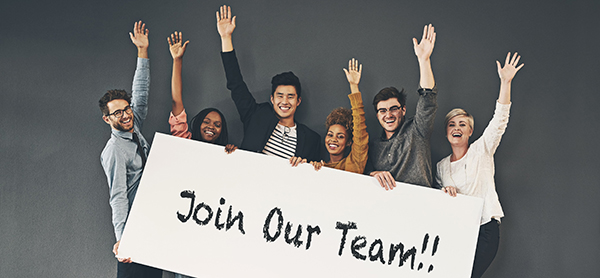 Join Our Team!
We currently have openings for full and part-time positions and would love to have you on our team! We offer competitive pay, benefits, paid vacation, and a 36-hour workweek while still accumulating a full 40-hours! Check out our Careers page for current openings and to apply online.
Credit and criminal background checks are required.
---
Annual Meeting Notice
The Annual Business Meeting will be Wednesday, March 9th, 2022, at the Balcones Centre Building starting at 2:00PM in the 4th floor training room. You will need to check-in with the 3rd floor Receptionist. The format will be a business meeting with a presentation of the 2020 financial performance results.
There will be no door prizes or give-a-ways and dinner will not be served.
To reserve a seat, call 512-302-5555 Ext, 7000.
---
Nominating Committee Notification
The Nominating Committee will submit the following individuals for nomination to fill three Board of Directors' positions at the Annual Meeting on Wednesday, March 9th, 2022, at the Balcones Centre building 4th floor training room, starting at 2:00PM: Paul Paulsen, Steve Read, and David Westlund. There will be no meals served and no door prizes at the annual meeting.
Paul Paulsen – Has served on the ATFCU Board of Directors for twelve years and is currently Chairman. In the past, he has served as Treasurer and Vice- Chairman of the Board and held the position of Chairman of the Supervisory Committee. Mr. Paulsen has been a part of the Lions Club in Odessa, TX, and has served as companywide Chairman of the United Way Campaign and a board member of Junior Achievement of Austin. He has attended extensive financial and organizational training through CUNA, NAFCU, and other credit union-related organizations.
Steve Read – Has served on the ATFCU Board of Directors for nine years and is currently the Vice-Chairman. He has also served as the Treasurer of the Board and Chairman of the Supervisory Committee. His prior education in business administration and work history includes five years auditing and thirty-six years in the financial services/insurance industry. Steve has also attended over twelve years of credit union training and conferences to enhance his knowledge of credit unions.
David Westlund – Has served on the ATFCU Board of Directors for over five years and is the current Treasurer. He was also Chairman of the Supervisory Committee prior to joining the Board. David volunteers in the community and has served on the Board at Balcones Country Club and as Coach and Commissioner for ten years at Town & Country Optimist Baseball. He regularly attends conferences and training sessions to stay current in the credit union industry.
Since there will be no nominations from the floor, other nominations for vacancies may be made by a signed petition of 500 members. The deadline to file a petition is Tuesday, January 25th, 2022.
---

Loan Settlement and Closing Process
Financing a home includes many steps and processes that can be confusing to even a seasoned homebuyer.  Let us review some terms and steps in closing.
Settlement. Settlement is the signing of all pertinent documents and the deposit funds with the title company.  Settlement precedes the actual closing and usually takes place at the title company.
Closing. "To close on a house" simply means to transfer ownership of a property from the seller to the buyer of that property. It occurs when the deed is recorded and the funds are disbursed to the seller by the title company.
Closings go more smoothly when the requirements for the loan application are completed in a timely manner with the accurate information. The time between signing and recording is usually one to two days depending on whether the buyer is paying cash or getting a loan.
Buyer Costs. Buyer(s) costs include:  down payment, loan costs, escrow (or attorney) fees, tax pro-rations, recording fees, title insurance and prepaid interest.  Actual costs will vary and if the down payment is less than 20 percent, money for mortgage insurance may be required.
Seller Costs. Seller(s) costs include the escrow (or attorney where applicable) fee, title insurance, recording fees, tax pro-rations, Realtor fees (if applicable) and payoff of any existing loans on the property.
For more information about our home loan program please call or email our mortgage department.
Home loans are provided by CU Members Mortgage a division of Colonial Savings, F.A. NMLS 401285.